'Housing isn't just a Dublin issue, it's the same in Cork and Galway'
'Housing isn't just a Dublin issue, it's the same in Cork and Galway'
That's according to Anne Heraty, the founder of recruiter CPL and the president of business group Ibec.
A LACK OF housing space across the country is the most pressing issue facing workers at the moment, according to the head of one of Ireland's biggest recruiters.
Anne Heraty, the founder and CEO of CPL Resources, one of Ireland's largest recruitment companies, also said that there is momentum for more wage increases, but it will be dependent on the economy continuing to grow.
Speaking to TheJournal.ie's SME site Fora at the Ibec HR conference in Dublin, Heraty, who is the president of the Ibec business group, said that the government needs to move to address the issue of a lack of housing supply around the country.
Asked what she thinks is the biggest issue facing workers in Ireland she said: "At this moment in time I would say in most of our cities, I don't think it's just a Dublin issue, you'll find the same in Cork and Galway, housing and rent increases."
"That's not to say I wouldn't put childcare right up there. I think it makes it more challenging for them (workers) to find a space to rent.
"My fear would be that we need to make the cities an attractive destination for people with skills and also from the point of view of attracting in foreign direct investment, so I think it's something that really needs to be worked on."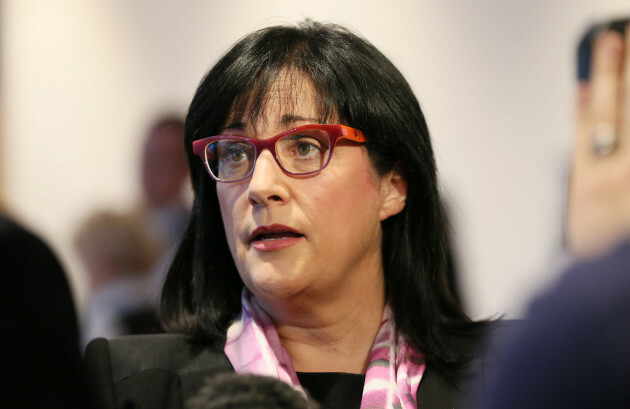 Ibec president Anne Heraty Source: Laura Hutton/RollingNews.ie
Housing supply is tight in many Irish cities, and an analyst recently predicted that it could be more than three years until Ireland is building enough new homes to meet market demand. House prices are expected to rise by more than 5% next year.
Wages
Heraty also said that she expects that there will continue to be upward pressure on wages.
According to a survey of just under 400 companies published by Ibec last week, about three quarters of businesses are expecting to award pay rises next year, although the median predicted pay increase was just 2%.
"You would have to think that the momentum is more upward than it has been in the past, but so much depends on the economy," Heraty said.
"There are sectors of the economy that are struggling as well. If the economy holds up and if things improve for those sectors you would expect to see some flow through."
She added: "Being able to attract people in and making sure that we get the housing and rental costs, and education and availability of schools and things like that, is critical."
Asked if she thinks recent industrial unrest in the public sector has had any effect on the private sector, Heraty said: "Of course there's always an impact, if wages in one sector far outpace wages in another there is always an impact (but) it's early days."
Written by Paul O'Donoghue and posted on Fora.ie